This is an archived article and the information in the article may be outdated. Please look at the time stamp on the story to see when it was last updated.
ROSEVILLE-
Thousands of law enforcement members are expected to be at a Roseville church again Tuesday, joining the friends and family of Placer County Sheriff's Detective Michael Davis Jr.
FOX40 will be streaming the funeral service live online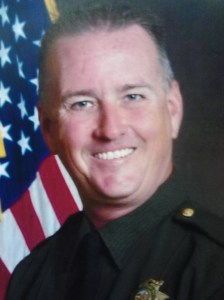 The funeral service will be at Adventure Christian Church. There will be a procession following the service that could disrupt traffic in Roseville and Rocklin.
Detective Davis was the second deputy killed October 24. He was helping in a multi-county manhunt for Marcelo Marquez, who also calls himself Luis Enrique Monroy Bracamonte, and his wife Janelle Monroy.
Davis and his partner were shot when they approached a red truck that Bracamonte and Monroy were inside. Detective Davis was killed.
Davis' father was also a sheriff's deputy, in Riverside County. The two men, both named Michael David Davis, were both killed in the line of duty on October 24, 26 years apart.
Marquez and his wife were in court last week, they face more than a dozen charges in connection with the deaths of two deputies, injuring a third and injuring Anthony Holmes when he wouldn't give up his car keys.