This is an archived article and the information in the article may be outdated. Please look at the time stamp on the story to see when it was last updated.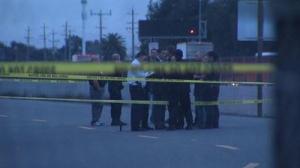 ELK GROVE-
More than a dozen different religious and community groups have come forward with support for the families of two eldery Sikh men who were gunned down in Elk Grove.
Both were shot while walking on Friday, one man died.
Surinder' Singh's son and grandaughter comforted each other as local religious and political figures all offered their condolences.  Navi Kaur's thoughts were of a gentle soul lost to senseless violence. "As a kid, I was raised with him in India," she said of her grandfather. "It's like, he was just one of the best men in my life."
Even as the press conference progressed, the reward continued to grow for information on who killed Singh and who injured Gurmej Atwal.  The reward had increased by $3,000 by the time the press conference ended.
"We know people who care deeply about their community and their country," said Roger Dickinson, who participated in the press conference, "and we know how peace loving they are.  No act of violence could be more mis-directed than at Sikhs."
The Elk Grove Police Department says there is no evidence that this was a hate crime.  But, it also says there was no evidence it was not.  As for the Singh family, and the Sikh community, they say they will not be intimidated by the thought this could be a hate crime.
"Our father wore his turban proudly and we will continue to wear our turbans proudly," said Kaur.
Atwal is still in critical condition at a local hospital.