This is an archived article and the information in the article may be outdated. Please look at the time stamp on the story to see when it was last updated.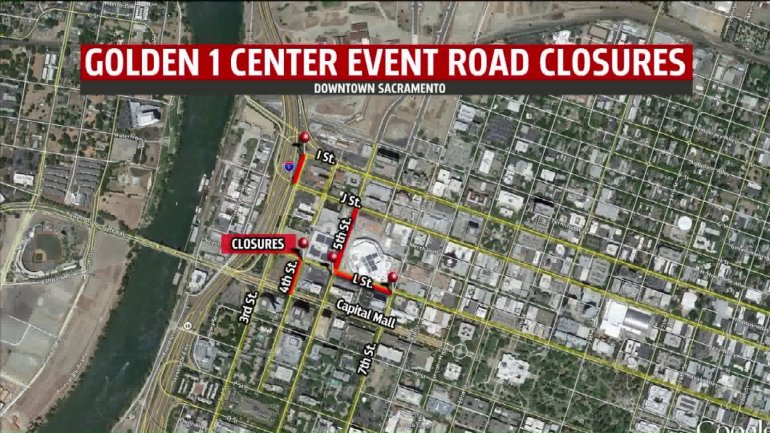 SACRAMENTO — Sir Paul McCartney will be the brand-new Golden 1 Center's inaugural performance Tuesday, guaranteeing some classic tunes inside and lots of traffic outside.
Here are the road closures around the arena you should watch out for:
5th Street between J and L streets
L Street between 7th and 5th streets
Southbound 4th Street from L Street to Capitol Mall
If you're driving in, the Golden 1 Center app allows you to reserve and pre-pay for parking in nearby garages.
Another option is using Regional Transit or a ride-hailing app like Uber or Lyft to get to the arena.