This is an archived article and the information in the article may be outdated. Please look at the time stamp on the story to see when it was last updated.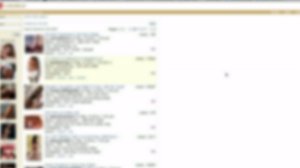 ROCKLIN-
A Rocklin woman was one of two people indicted Wednesday by a federal grand jury in an online sex trafficking investigation.
Annemarie Lanoce, of Rocklin, ran the websites myredbook.com and sfredbook.com with Eric Omuro, of Mountain View.
Feds say the websites claimed to only offer escort, massage and strip club services, but they instead hosted an array of advertisements for prostitution.
The pair are also accused of laundering money made from the alleged prostitution transactions.
Both face charges of use of mail and the Internet to facilitate prostitution and money laundering.
The raid on the myredbook sites stem from an FBI investigation into nationwide child sex trafficking. The FBI said 168 children were rescued and 281 pimps were arrested as a part of the operation. Some of the children rescued came from myredbook.com.
The site is also where former Cal Fire Battalion Chief Orville Fleming met his girlfriend, whom he is now accused of murdering.
READ MORE: FBI Shuts Down Website in Bay Area as Part of Sex Trafficking Crackdown