This is an archived article and the information in the article may be outdated. Please look at the time stamp on the story to see when it was last updated.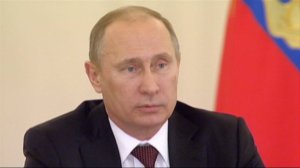 SACRAMENTO-
Russian President Vladimir Putin says he will sign a bill that will stop all Russian adoptions in America.
The bill is in retaliation to an American bill that punishes human rights violators. Vlad Kirgiz lived in Moscow for several years and believes Russian children are being used as political pawns.
"I feel very sorry for Russian children, " said Kirgiz.
This time of year, orphans leave wishes under the Christmas tree for Ded Moroz, their version of Santa Claus. They wish to be adopted.
"This hope will be taken away from them," said Kirgiz.
Kirgiz now lives in Sacramento and works at the Russian Community Center. He says hope is sometimes the only think that keeps the kids going while enduring the horrific conditions of some Russian orphanages.
"Those huge buildings where hundreds and hundreds of children live, " said Kirgiz.
Kirgiz says for every child who is in an orphanage, there are more forced to live on the streets or in tunnels.
"Russia has a very serious problem of taking care of its children. There are many children living on the streets, so those who actually get to orphanages they are the lucky ones," said Kirgiz.
The children on the streets are often forced into a life of crime and prostitution. For those living in orphanages, live is just as bleak. Studies show only one in ten become productive members of society.
"It's also well-known that Americans often when they adopt children they take those who are sick," said Kirgiz.
Kirgiz says many Russians won't adopt children with problems. While many hold out hope that President Putin will veto the ban, Those who know him better say there isn't much hope.
"I believe he will sign it," said Kirgiz.
Over the last 20 years, Americans have adopted 60,000 Russian orphans.