This is an archived article and the information in the article may be outdated. Please look at the time stamp on the story to see when it was last updated.
SACRAMENTO-
Two sheriff's deputies, one from Sacramento County and one from Placer County, were killed Friday by the same suspect who led officers on a hours-long manhunt from Sacramento to Auburn.
Another Placer County Sheriff's deputy and a carjacking victim were shot and injured by the same person.
Around 3:45 p.m. the suspect was finally taken into custody, alive, at a home in Auburn. He was identified as 34-year-old Marcelo Marquez. He will be medically cleared before being booked into jail.
There are no initial indications why Marquez headed to Auburn during Friday's chase, and why he headed to this home along Belmont Drive.
A Sacramento County Sheriff's deputy was shot near Arden and Ethan Ways, he and his partner were checking on a suspicious vehicle parked at the Motel 6 in that area. Shots were fired from the car, hitting Deputy Danny Oliver in the forehead. His partner was able to return fire at the suspects.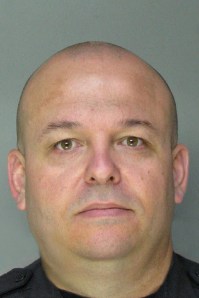 Deputy Oliver, a 15-year veteran of the department, died from his injuries.
The suspect vehicle then took off, and tried to take another car on Spanos Court, just south on Howe Avenue. The owner of the car did not give up their keys and was shot by the suspects. No word on their condition at this time.
The suspects then went to the River Glen by the River Apartments and carjacked the red Ford F-150. That truck was found just before 1 p.m. in Auburn.
The suspects then headed up to Auburn.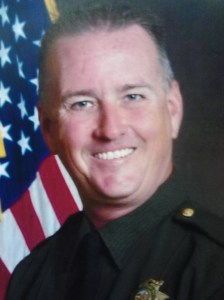 Along Maidu Drive in Auburn, two Placer County Sheriff's deputies approached the truck. The suspect reportedly shot both deputies, and took off.
One of the deputies, 42-year-old Michael David Davis Jr., died from his injuries, the other is still being treated.
The female suspect was taken into custody at that time, the man took off running and hid inside a home along Belmont Drive for a few hours until he was finally taken into custody.
FOX40 spoke with a man whose uncle was in that with the suspect.
"It took us a while to see if he's O.K.," Jordan Tucker said of his uncle. Tucker's uncle left the ordeal unharmed.