This is an archived article and the information in the article may be outdated. Please look at the time stamp on the story to see when it was last updated.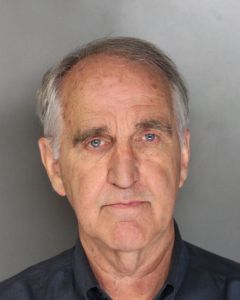 SACRAMENTO COUNTY-
A doctor in the Sacramento area is facing sexual assault charges.
Dr. Marvin Todd was arrested this week for assault, sexual battery and sexual exploitation by a physician. Investigators are not releasing any information about the victim, or their relationship to Todd.
Todd is a social worker with his own private practice. According to the Department of Consumer Affairs, which handles professional licenses,  Todd is a licensed clinical social worker, and his license is current. He was originally licensed by California in 1975.
According to online information, Todd does not have disciplinary actions, court orders, misdemeanor or felony convictions, malpractice rulings or other citations on his record.
Anyone with information about Todd or his patients are asked to call the Sacramento County Sheriff's Sexual Assault Bureau at (916) 874-5070. Information can be left anonymously at www.SacSheriff.com.