This is an archived article and the information in the article may be outdated. Please look at the time stamp on the story to see when it was last updated.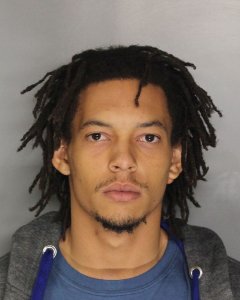 SACRAMENTO — A Sacramento man has been arrested in connection with a late October homicide in the Rosemont area.
On Oct. 27, Sacramento County sheriff's deputies responded to a call on Ashgrove Way. According to the sheriff's department, Metro Fire had found a man dead in the bushes on the side of the home and believed his death was suspicious.
The victim was later identified as 35-year-old Chrishawn Pierce of Sacramento. Homicide detectives later determined Pierce was the victim of a violent assault, which led to his death.
On Nov. 20, detectives arrested 21-year-old Issac Tillman of Sacramento in connection to Pierce's death.
Tillman was booked into the Sacramento County Jail for murder and violation of his parole. He is being held without bail due to his charges.
Taylor Saenz contributed to this report.