This is an archived article and the information in the article may be outdated. Please look at the time stamp on the story to see when it was last updated.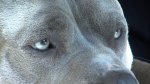 SACRAMENTO-
The Sacramento City Animal Shelter has receive a grant to provide free spay and neutering procedures for pit bull and pit bull mixes in two zip codes in the central city.
Shelter manager Gina Knepp says that 40 percent of the 5,000 dogs the shelter sees annually are of that breed.  A $5,000 grant from Chako Pit Bull Rescue will allow the shelter to make an impact in the 95816 and 95818 area codes where animal control officers pick up the most stray pit bulls.
Those that aren't adopted are euthanized.  Although the shelter has an area best 60 percent adoption rate for dogs, Knepp says there are still too many.
"If I treat say 200 animals, 100 pairs, with three to eight puppies a pair. That's a lot of animals," said Knepp.
The city would save money by not dealing with so many animals and pit bull and pit bull mix owners would make out too. For every owner who takes the offer of free spay and neutering the city will throw in vaccinations, micro chipping, a city license, I.D. tags and collar.
You don't have to be a pit bull owner to get discounts.  The shelter also has a year round spay and neuter program for any breed based on income.  Just call the shelter for an appointment.