This is an archived article and the information in the article may be outdated. Please look at the time stamp on the story to see when it was last updated.
SACRAMENTO — Detectives from the Sacramento Police are investigating a sexual assault and attempted rape they believe were committed by the same person.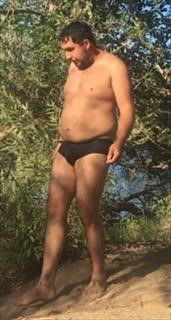 Officers responded to Sutter's Landing shortly after 6:30 Sunday evening. Police say a woman had reported that a man sexually assaulted her. Officials say the woman was able to get away with no injuries.
While investigating the reported Sutter's Landing assault, officers learned of another attack nearby. Detectives say a man tried to rape a woman along the American River bike trail under Business 80. That woman was also able to escape, police said.
Police say the man was described as Hispanic, in his 20s or 30s, about 5 feet 9 inches tall with a heavyset build, green eyes and dark hair.
Detectives are asking any potential witnesses to come forward, including a man on a bicycle seen nearby during the second incident.
Anyone with information about the attacks is asked to contact the Sacramento Police Department dispatch center at (916) 808-5471 or Crime Stoppers at (916) 443-4357.