This is an archived article and the information in the article may be outdated. Please look at the time stamp on the story to see when it was last updated.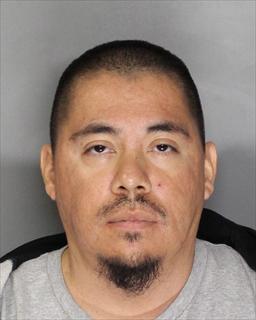 SACRAMENTO —
The Sacramento Police Department arrested a City of Sacramento employee Nov. 20 for the sexual assault of a minor, according to authorities.
The alleged assault by 31-year-old Joshua Vasquez is believed to have taken place at Mark Twain Elementary School in Sacramento. Vasquez is at the Sacramento County Main Jail, booked for oral copulation with a victim less than 10 years of age.
Vasquez worked as a program lead for the City of Sacramento's after school program, START and also worked as a part-time employee with the Sacramento City Unified School District.
Sacramento PD confirmed Thursday that an investigation into the possible sexual assault had begun, but they had not released the suspect's name. Vasquez was immediately released by SCUSD and placed on administrative leave by the City of Sacramento when the allegations were brought forward. He later resigned from his position with the City, according to Sacramento PD.
The identity of the victim cannot be released because of age, but Sacramento PD says they believe there's a possibility of more victims related to this investigation. If you believe you were a victim or may have witnessed any crimes connected with Vasquez to contact the Sacramento Police Department at (916) 264-5471.