This is an archived article and the information in the article may be outdated. Please look at the time stamp on the story to see when it was last updated.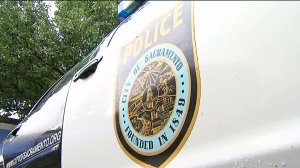 SACRAMENTO-
The Sacramento and Stockton Police Departments have found themselves in the top 50 most social media-friendly police agencies in the country, according to a survey from MPHProgramsList.com.
Sacramento came in at number 15. At the time the survey was published, @SacPolice had 9,092 followers on Twitter with 1,697 tweets. They also had 4,642 "Likes" on Facebook.
Sacramento Police's YouTube channel had seen 54,983 views with 67 subscribers and 24 videos.
Stockton Police came in at 32. When the survey was published, they had 21,560 Facebook "Likes" and 3,161 Twitter followers, with 1,340 tweets.
The survey noted that since April 15, when the Boston Marathon was bombed, the Boston Police Department gained around 70,000 Facebook followers and 275,000 followers on Twitter.
The most social media-friendly police department is Dallas', according to the survey.
To read more, click here.