This is an archived article and the information in the article may be outdated. Please look at the time stamp on the story to see when it was last updated.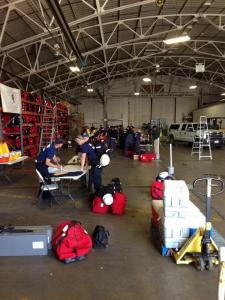 SACRAMENTO—
Sacramento's Urban Search and Rescue Team will be heading to Oso, Wash. to help with the mudslide rescue efforts.
The task force includes 70 local firefighters, physicians, and structural engineers. Many of these members also work for Sac City or Sac Metro fire departments.
These emergency crews have been on standby for a week in case they were needed to help search for survivors. The Urban Search and Rescue Team was assembled Wednesday afternoon, and will be departing from Sacramento that night.
This task force has previously been deployed to the aftermath of the Oklahoma City bombing and ground zero in New York after 9/11.
Greg Cotta filed this report.