This is an archived article and the information in the article may be outdated. Please look at the time stamp on the story to see when it was last updated.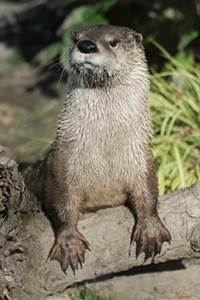 SACRAMENTO –
The Sacramento Zoo is sad to announce the loss of Wilson, the Zoo's male North American River Otter. He was 14-years-old.
Wilson was acting slightly strange the day before his passing and was being monitored closely because of his behavior. He was found dead Monday morning and the cause is currently unknown.
"He was an amazing otter to work with due to his incredible intelligence and love for foods of all kind," said zookeeper Erik Bowker. "He will be greatly missed."
Wilson was born in the wild in South Carolina but was orphaned at a young age. He was rescued and ultimately worked his way to Sacramento in 2006.
UC Davis will be performing a full necropsy to learn what caused his death.
Greg Cotta filed this report.