This is an archived article and the information in the article may be outdated. Please look at the time stamp on the story to see when it was last updated.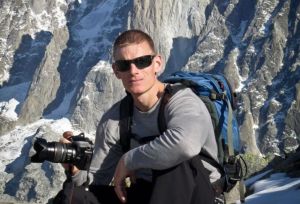 AVIANO AIR BASE, Italy (FOX40/CNN)—
More units are joining in on the search for a Tuolumne County fighter pilot that went missing while flying an F-16 Monday.
F-16 units from the 31st Fighter Wing will help the search for Twain Harte native Lucas Gruenther. Both U.S. and Italian units are helping in the search.
Controllers lost contact with the F-16 around 8 p.m. Monday (11 a.m. PST) while the jet was on a training flight, the U.S. Air Force reported.
The jet's last known location was over the Adriatic Sea, some 10-15 nautical miles east of Cervia.
"The weather and size of the search area have limited our ability to provide assistance with F-16s up to this point; however, now that the ships and reconnaissance aircraft have refined the search area, we hope to help by putting more sensors and eyes out there," said Brig. Gen Scott J. Zobrist, 31st Fighter Wing commander in a release.
Debris that officials believe to be the wreckage of the fighter jet was found on Tuesday.
Search teams have found no sign of the pilot, though they're continuing the search, officials said.
CNN contributed to this report.