This is an archived article and the information in the article may be outdated. Please look at the time stamp on the story to see when it was last updated.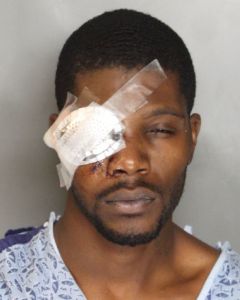 SACRAMENTO —
A serial auto parts store robber was convicted by a jury of first-degree murder, Sept. 21 in the death of an O'Reilly's Auto Parts employee.
Michael Eugene Addson, 27, walked into the O'Reilly's on Elkhorn Boulevard, Jan. 9, 2014 and attempted to rob the store. Marc Zhuchenko, a store employee, tried to fight off the robbery, even injuring the suspect, but was shot and killed.
Addson left a trail of blood as he left the store, and was detained within two hours at the Methodist Hospital. Detectives also located the murder weapon, which was later linked to Addson's DNA.
In addition to first-degree murder, the jury convicted Addson on five counts of robbery with use of a gun based on three separate incidents at O'Reilly's and Autozone stores in July, September and October of 2013.
Addson faces a minimum sentence of life in prison without the possibility of parole.