This is an archived article and the information in the article may be outdated. Please look at the time stamp on the story to see when it was last updated.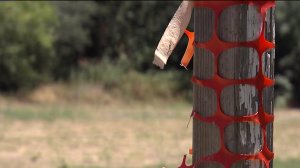 ROSEVILLE—
Placer County authorities have made arrangements to lay a newborn baby found dead at Roseville's Saugstad Park to rest.
A parks and recreation crew happened upon a diaper box in some bushes July 8 and found the newborn girl dead inside, wrapped in a blanket and plastic bag. Police say the baby was dead for three to four days before it was discovered.
No signs of traumatic injury were found on the baby, and authorities believe that the girl may have been stillborn. A final autopsy report is still pending.
With no family coming forward to identify the girl, the Placer county Coroner's Office arraigned for the burial service.
The service will happen on Sept. 18 at 10 a.m. at the Auburn Public Cemetery, at 1040 Collins Drive in Auburn. Officials note that the service is open to the public.