This is an archived article and the information in the article may be outdated. Please look at the time stamp on the story to see when it was last updated.
STOCKTON -- The San Joaquin County Sheriff says the 16-year-old Stockton girl who went missing with her wrestling coach last week has been found safe.
The department received an anonymous tip around 1 a.m. Thursday.
Phillip Maglaya, 25, and the teen were located at a home in Stockton on East Mendocino Avenue.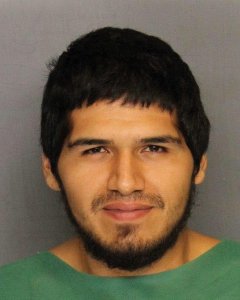 Maglaya was booked at the San Joaquin County Jail on charges of child abduction; child endangerment; harmful matter sent to a child with the intent to seduce; contact with a minor for a sex offense; contributing to the delinquency of a minor; and additional felony sex offenses involving a minor.
The teen was returned to her parents. She was physically unharmed and in good condition.
This has taken an emotional toll on the family. The father spoke on a national TV program about their ordeal and Deputy Dave Konecny says he was there during that interview.
"I became tearful through the interview," Konecny said. "It took me home as a father and while I watched this family try to keep it together, it was hard for me to keep it together. And everybody in that room became tearful."
The investigation is ongoing at this point.
In a statement, the Stockton Unified School District acknowledged a "relationship" had started between the two.
Maglaya was a volunteer wrestling coach at Stockton Unified's Franklin High School. He started working there last year, but investigators haven't said when they believe the romantic relationship began between him and the missing student.
He is expected in court Friday at 1:30 p.m.
Stay with FOX40 for updates on this story.