This is an archived article and the information in the article may be outdated. Please look at the time stamp on the story to see when it was last updated.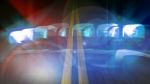 RANCHO CORDOVA—
A two car crash took the life of one woman and injured three others Sunday afternoon, Sacramento Sheriff's say.
According to a release from the Sacramento County Sheriff's Department, around 3:45 p.m. a car heading east along Douglas Road was broadsided by a SUV heading north on Sunrise Boulevard.
The SUV crashed into the passenger side of the sedan, with the impact flipping over the SUV.
Investigators believe that the SUV ran through a red light.
A woman inside the sedan was severely injured and was pronounced dead at the scene. The driver of the sedan and the two inside the SUV were taken to the hospital and are expected to survive, deputies say.
Rancho Cordova Police will be handling the investigation into the crash and ask anyone with information to call them at (916) 875-9600.