This is an archived article and the information in the article may be outdated. Please look at the time stamp on the story to see when it was last updated.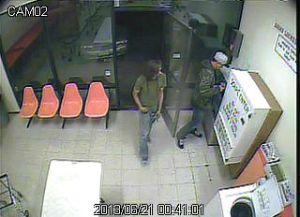 SHINGLE SPRINGS—
El Dorado County authorities are on the lookout for the people who robbed a Shingle Springs laundromat twice last week.
The latest burglary happened back on Friday at the SS Coin Wash along Durock Road around 1:30 a.m. Surveillance footage from that night caught three men showing up in a sedan and breaking into the quarter change machine.
Sheriff's say that burglars hit that same laundromat five days prior to Friday's incident. The burglars in that case used the same tactics.
While authorities aren't saying if the incidents are connected, similar burglaries targeting coin machines have hit businesses in Colfax, Auburn, Roseville and Stockton.
Anyone with information is asked to call Detective Netashia Gallagher at (530) 642-4720.