This is an archived article and the information in the article may be outdated. Please look at the time stamp on the story to see when it was last updated.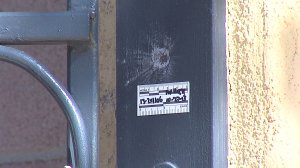 SACRAMENTO—
Police in Sacramento are investigating a shooting that has claimed the life of one person and left another six injured.
Officers were called to the scene near Del Paso Boulevard and Oxford Street around 1:37 a.m. Sunday after a report of someone shot. At the scene, officers found that a six people had been shot, while a seventh person had been hit with shrapnel.
Investigators soon found that the shooting happened at a Halloween party as people were leaving the rented studio. Someone in driving south along Del Paso in a sedan is suspected of opening fire on the crowd.
One person, a man in his late 20's, was declared dead at the scene. The six other people are expected to survive.
Investigators are still looking into the incident. The motive for the shooting is unclear, investigators note.
Anyone with information is asked to call Sacramento Police at (916) 264-5471.