This is an archived article and the information in the article may be outdated. Please look at the time stamp on the story to see when it was last updated.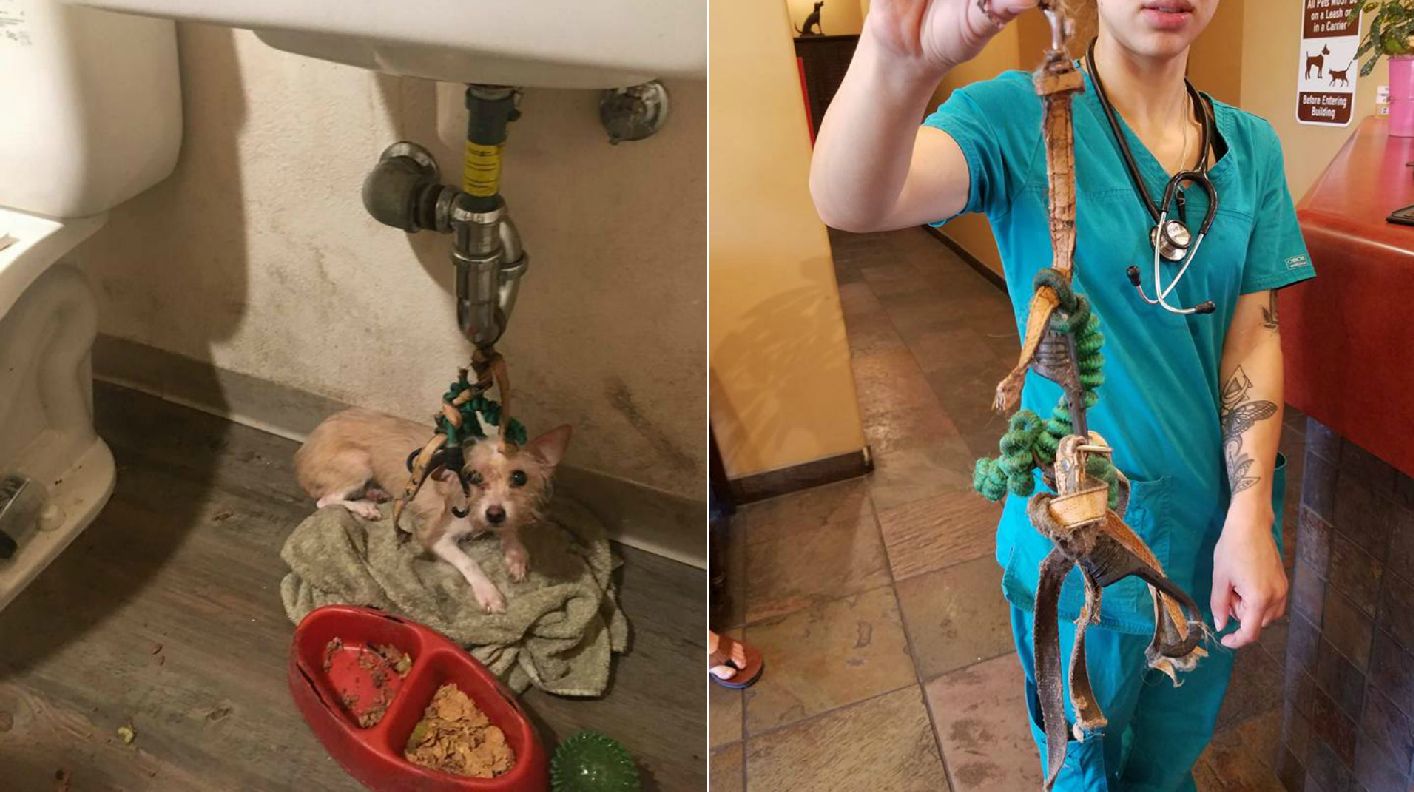 STOCKTON — A dog was rescued with a severe neck wound May 30 after its owners were evicted and left it tied to the bathroom sink for a week.
According to Kate's Rescue for Animals, a volunteer went to the house in Stockton after a property manager reported hearing a dog crying and went inside to investigate. The residents of the home had been evicted a week prior.
Before the residents left, they tied the small dog to the sink, leaving it alone with a towel, a ball and a dog bowl full of Raisin Bran.
The dog, named Autumn, was taken to the Monte Vista Small Animal Hospital, where the collar was removed from her neck. She had to undergo surgery and a drain needed to be placed in her neck to keep fluids from building up in the large wound.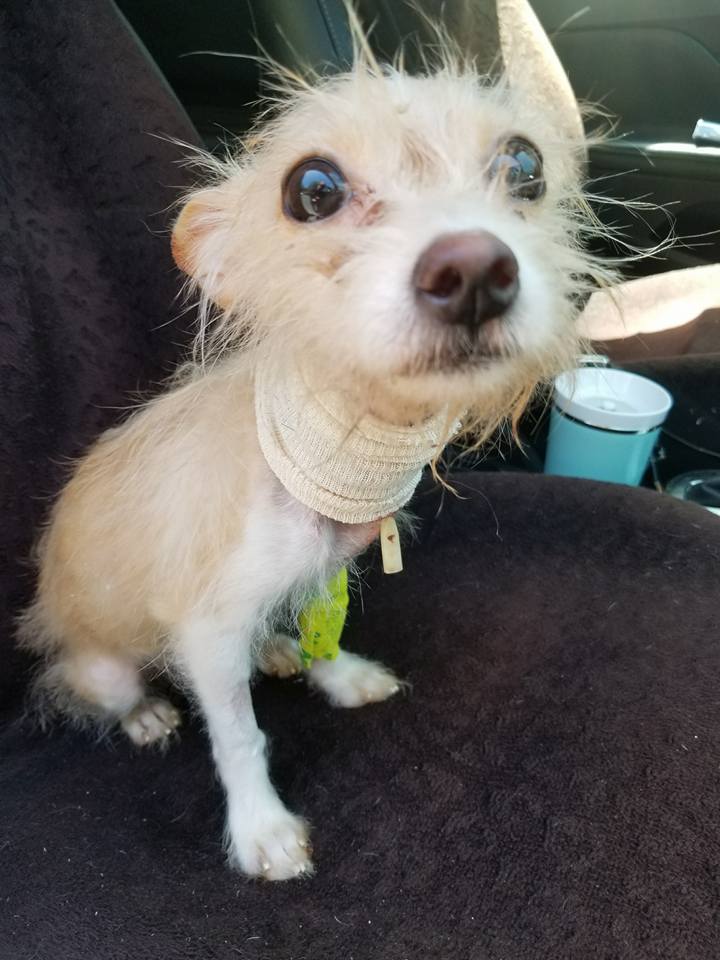 A report was filed with local police. Kate's Rescue for Animals reports investigators say the incident was a case of neglect and not abuse.
"How can that be? We are looking into it and will be pushing it forward," the animal rescue wrote on Facebook. "AUTUMN DESERVES JUSTICE! This is NOT ok to treat any animal this way."
As of Sunday, Autumn had a high fever and swelling. She is going to the veterinarian for further treatment, according to the animal rescue.