This is an archived article and the information in the article may be outdated. Please look at the time stamp on the story to see when it was last updated.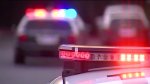 LODI-
A single-engine plane made an emergency landing in a field Friday morning.
The plane left Kingdon Airpark in Lodi around 10 a.m. According to the Federal Aviation Administration, the plane lost engine power shortly after departing, and had to land.
The plane landed in an open field. No word at this time on who was onboard, or if they are hurt.