This is an archived article and the information in the article may be outdated. Please look at the time stamp on the story to see when it was last updated.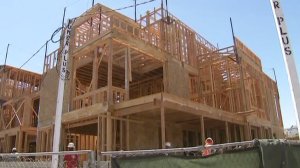 DUNNIGAN-
Welcome to Dunnigan, population less than 1500.
A post office and general store is the most business you'll find, but the small town could boom overnight.
A proposal by developer Elliot Homes wants to add 9,000 homes and turn more than 600 acres into businesses.
"I think it would bring some nice changes here and would increase our property values. I think it would be nice," said resident Stacey Flowers.
Like most parents, Flowers has to drive six miles to the nearest town of Arbuckle to take her kids to school.
For groceries, it is a 20 mile drive in the opposite direction.
"The only thing we can get here is gas," said Flowers.
Most people in the town including, Yolo County planners, do not want more people, they want more jobs.
Jobs that could come with the plans goal to build a government center and high school, still critics say it is not enough for the more than 22,000 residents that would move there.
The county says they will discuss the proposal in June.