This is an archived article and the information in the article may be outdated. Please look at the time stamp on the story to see when it was last updated.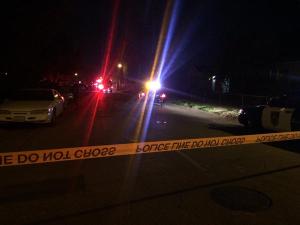 SOUTH SACRAMENTO-
Shots ring out in South Sacramento, sending one man to the hospital and leaving police to search for the gunmen.
One woman spotted the victim in the street in the 4100 block of 12th Avenue and shouted to neighbors to call 9-1-1.
Investigators say just before 7:30 p.m. Wednesday, bullets came from a passing car carrying four suspects but right now they don't have a description of them or that vehicle.
The wounded man was rushed to an area hospital, but there's no word on his condition at this time.
If you know anything about this incident you're asked to call Sacramento Police.