This is an archived article and the information in the article may be outdated. Please look at the time stamp on the story to see when it was last updated.
STOCKTON — A special education teacher was convicted Thursday in federal court of transporting minors with the intent to engage in criminal sexual activity and one count of transporting an adult daughter across state lines with the intent to engage in incest.
A teenage girl believes the Clarion Hotel is one of several Stockton places where a man serving as her surrogate father brought her to have sex. That man is Rodney Flucas.
No one from the Flucas family lives in Stockton now. However, FBI agents and prosecutors say a Stockton home on Newton Falls Lane was one of at least three homes in three different states that Flucas used as bases of operation for extensive abuse.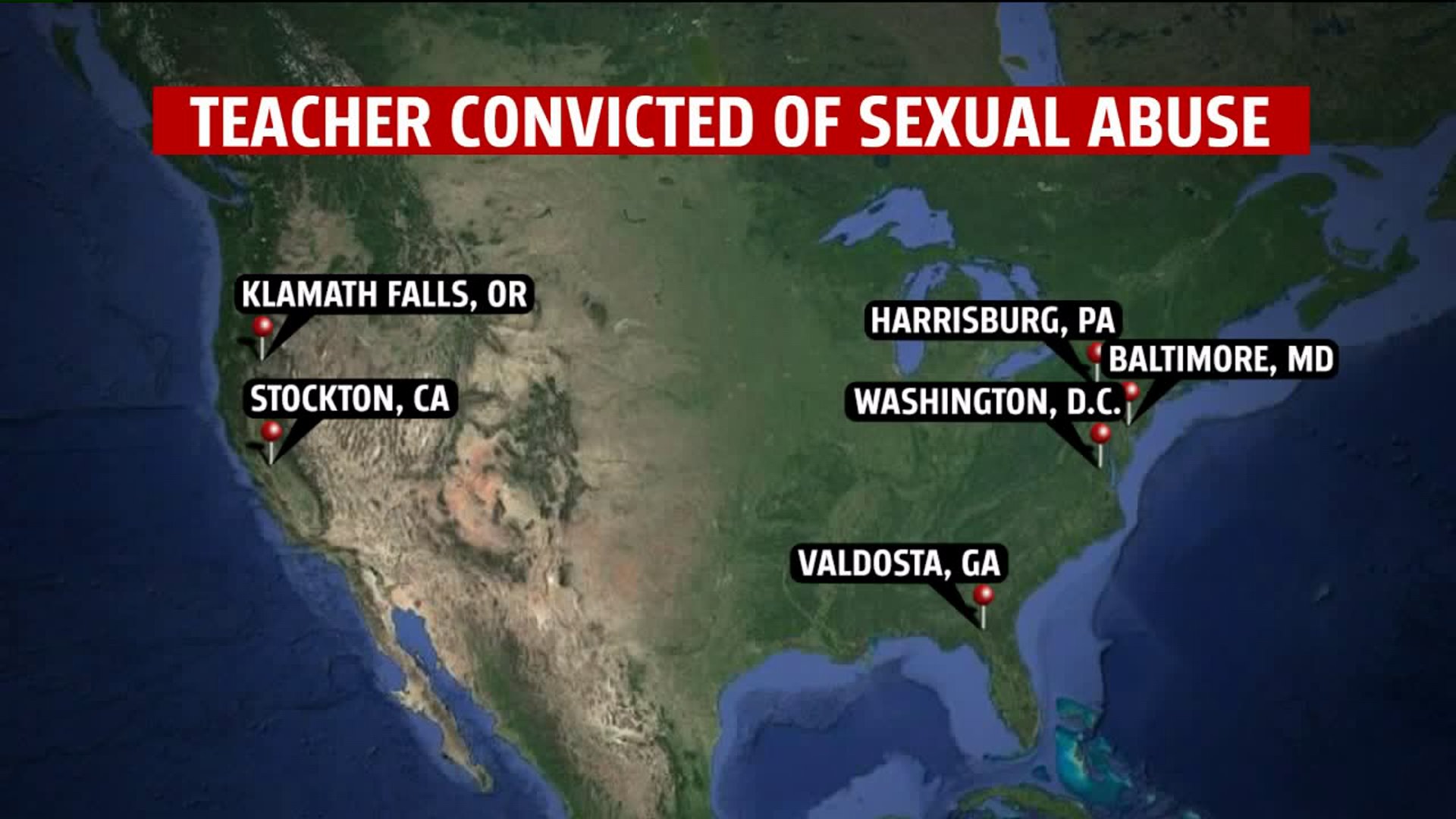 Investigations were launched in Georgia and Oregon but never produced a conviction.
However, a February 2017 car crash in Stockton did. Flucas' teenage daughter tried to commit suicide by driving into a lamppost, hoping that her death would lead to the discovery of the abuse. When she survived and arrived at a hospital she told authorities what she'd endured.
The case proved the 49-year-old has fathered at least 23 children by a string of different women, some of them his own daughters. DNA testing confirmed he is the father of 10 children born to victims who testified in hopes of securing Thursday's conviction.
No one in his old neighborhood was willing to talk about the revelation of what was happening right down the street. Five Flucas women connected to the case either said no comment, no thank you or hung up when FOX40 asked for their perspective on the conviction.
Court documents say Flucas often told his family members, "What happens in the family, stays in the family," to dissuade them from going to law enforcement officials or child protective services for help.
Flucas impregnated one young woman at 16 years old. He convinced her to make up a teenage lover who was supposedly the real father.
He also told investigators that he would come to her "in the middle of the night, wake her up and take her to a lounge room with a sliding door where they would have sex on a chair."
That girl was one of his daughter's friends, who started living with the family while they were in Oregon and came with them when they moved to Stockton.
Her single father allowed it all because, to him, life with the Flucas family seemed rule-based, structured and his daughter's grades improved when she was under Flucas' wing. Looking back, her father told investigators he made a "terrible mistake."
Flucas is scheduled to be sentenced before U.S. District Judge Kimberly J. Mueller on Dec.17. He faces a statutory mandatory minimum sentence of 10 years in prison and up to a maximum of life in prison and a $250,000 fine for the count of transportation minors with intent to engage in criminal sexual activity.
On June 26, a separate jury had found Flucas guilty of one count of attempted witness tampering. He faces up to 20 years in prison and a $250,000 fine for that count.
See the full complaint against Flucas below:
[scribd id=389115489 key=key-nU0dMYPReMh8pPrSmqpP mode=scroll]