This is an archived article and the information in the article may be outdated. Please look at the time stamp on the story to see when it was last updated.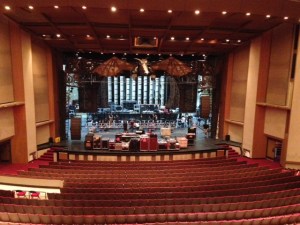 SACRAMENTO-
Something "Wicked" this way comes.
The production of "Wicked" will begin its more than two week run at the Community Center Theater in Sacramento Wednesday night, but before the actors hit the stage, the real show is already under way.
"We have more than 100 workers, and 15 different trucks, taking 30+ hours to set the stage for the show," Production Stage Manager David O'Brian said.
Crews began their work Monday and are using Tuesday to make sure everything is in place for the $14-million production that made its way from Omaha, Nebraska for its stay in Sacramento.