This is an archived article and the information in the article may be outdated. Please look at the time stamp on the story to see when it was last updated.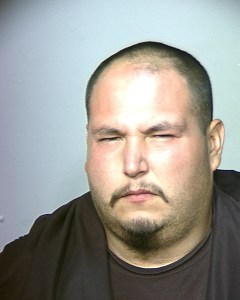 NEWMAN–
A standoff between Stanislaus County authorities and a man barricaded inside a home ended peaceably late Monday night.
Angel Dominguez, 26, was arrested a little after 11 p.m. Dominguez is said to have walked out of the back part of the home and surrendered. He had been in a standoff with SWAT and Newman Police near S Street and Inyo Avenue for the past five hours.
Dominguez is said to have pointed a gun at a police officer who showed up to try and calm a dispute between Dominguez and a neighbor. No shots were ever fired during the course of the incident, sheriff's note.
Stanislaus authorities note that Dominguez is a known felon, currently on probably for drug possession and domestic violence offenses.
Dominguez now faces charges of brandishing a firearm at a peace officer, a violation of probation, and being a felon in possession of a firearm.