This is an archived article and the information in the article may be outdated. Please look at the time stamp on the story to see when it was last updated.
MODESTO -- The Stanislaus County Sheriff's Department reports one of their deputies was killed in a crash Sunday night.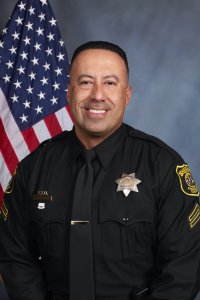 The crash took the life of veteran Deputy Antonio "Tony" Hinostroza on Claribel Road.
Hours later, Christian Contreras and his girlfriend, Aileen Hernandez, left candles to honor his memory.
"It's not real. No one should see that, you know?" Contreras said.
With lights and sirens on, the patrol car was going fast when it hit the center divider then Hinostroza lost control. His patrol car slammed into a power pole.
"Just wanted his family to know that he wasn't alone in his last moments," Contreras said.
Contreras and Hernandez blocked the road then tried to save him.
"He wasn't alone," Hernandez told FOX40. "We were here to help him and we were doing our best. Like I was trying to open the door from the other side."
Sheriff Adam Christianson said Hinostroza was a dedicated deputy who protected Stanislaus County for the past 19 years.
"Tony and I used to be canine handlers together," Christianson said. "Tony has served this office with distinction."
Sheriff Christianson said Hinostroza was on his way to stop suspected drunken driver Jonathan Carrillo-Gonzalez.
The pursuit began after police in Riverbank were called to investigate Carrillo-Gonzalez, who was seemingly passed out inside a Cadillac Escalade at Patterson and Oakdale roads. Carrillo-Gonzalez sped off, investigators say, leading officers and deputies on a chase.
The sheriff says the suspect tried to run from deputies but ended up getting caught.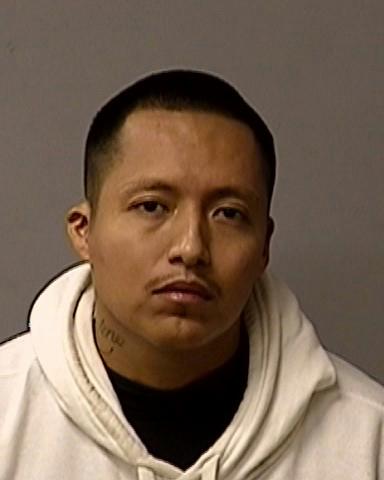 Carrillo-Gonzalez, 30, had been convicted and served time for at least three prior DUI's. He was booked into jail for driving under the influence, evasion and resisting arrest.
"He should still be in prison. He never should have been released from prison," Christianson said.
The witnesses said the tragedy has changed them.
"Just love the ones you have and cherish them a little bit more because in a split second everything could just be taken away from you," Contreras said.
Deputy Hinostroza is survived by his son and his mother.
FOX40 spoke to the suspect's grandmother. She had just learned Monday of the tragedy and said that to her grandson is a good, hardworking man who has made mistakes in the past. FOX40 also tried to speak to him from behind bars but he denied our request.
You can donate to Deputy Hinostroza's memorial fund in person by going to any West America Bank branch. You can also send your donation to Stanislaus Sworn Deputies Association, Tony Hinostroza Memorial Fund, P.O. Box 2314, Ceres, CA 95307. You can also do so online by clicking here.