This is an archived article and the information in the article may be outdated. Please look at the time stamp on the story to see when it was last updated.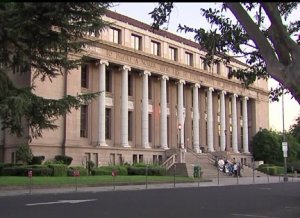 SACRAMENTO-
State Controller John Chiang released his audits of the City of Stockton Monday.
"Stockton is not Bell. We found no evidence that corruption and self-dealing drove this city into insolvency," Chiang said in a news release, comparing the Port City to the southern California that found itself in the midst of a corruption scandal in 2010.
Chiang instead says "significant" weaknesses in Stockton's money management and poor decision making led to wasteful spending and a high likelihood of fraud and abuse of public resources.
Stockton did not pay attention to warnings of "downward-trending data," according to Chiang.
Chiang also cited the fact that Stockton doesn't have a centralized fiscal management system. He said that without oversight, the city is prone to fiscal mismanagement.
The State Controller's Office has made the audit available to the public. Click here to read it in its entirety.