This is an archived article and the information in the article may be outdated. Please look at the time stamp on the story to see when it was last updated.
STOCKTON -- Stockton Police say a chiropractor has been arrested on suspicion of sexually assaulting one of his patients.
Adam Robert Spencer, 39, was taken into custody from his Lodi home Wednesday morning.
Authorities say that the victim, a 51-year old woman, was one of Spencer's patients. Investigators say the alleged assault occurred at the Hayes Chiropractic office where he worked near East Fremont Street in Stockton on June 10.
Police told FOX40 the woman reported the assault immediately and that the sexual assault investigation has been on-going since June.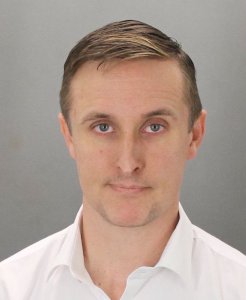 When FOX40 asked if the woman was immediately examined by a medical professional after she reported the assault, and if that exam included a rape kit, police said "from the beginning this case was handled as a sexual assault investigation."
Hayes Chiropractic was still open and accepting patients Wednesday evening. Three patients told FOX40 that Spencer never acted unprofessionally with them and even left the door cracked open during procedures.
Spencer is now in the San Joaquin County Jail with $1.5 million bail. He is charged with three felonies including rape by force or fear, sexual penetration by force or fear and one more charge listed as "description unavailable."
Spencer declined FOX40's request for an interview from jail.
Hayes Chiropractic has not yet returned our calls for comment.
Detectives say they are looking for other possible victims. The Stockton Police Department are urging anyone with information to contact their Investigation Division at (209) 937-8323.
Sydney Odman filed this report.