This is an archived article and the information in the article may be outdated. Please look at the time stamp on the story to see when it was last updated.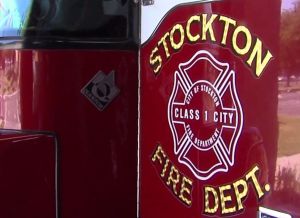 STOCKTON-
There's no doubt the Stockton Fire Department is busy. In 2012 alone, the department took over 40,000 calls for service.
Twenty-thousand, or half of those calls, were medical calls adding miles and wear and tear to the fleet of Stockton fire engines. Those engines and ladder trucks aren't exactly fuel efficient, burning 2.5 miles per gallon for every heart attack, sprained ankle and splinter.
Fire Chief Jeff Piechura wants to change that and put one two man truck, called a "Squad" on the road for non-life threatening medical calls.
When you'd call 911, you'd be asked the standard series of questions.
"Are you breathing O.K.? Are you having chest pains? Or is the person unconscious? If any of those things are critical, the call goes out right away and the closest unit goes," Piechura told FOX40. If the injury was more of the sprained ankle variety, the roaming squad would go. "Take those low priority medical calls and be available to augment any major incidents."
Piechura says 9,000 of the city's 20,000 medical calls would have fit that category last year.
The "Squad" would be a large utility vehicle, not unlike a PG&E truck and get between eight and 12 miles per gallon and cost $175,000. In other cities, the average "Squad" lasts four to six years.
The "Squad" program has been preliminarily approved by the Stockton City Council and will get the final stamp of approval when the full budget is passed next week.