This is an archived article and the information in the article may be outdated. Please look at the time stamp on the story to see when it was last updated.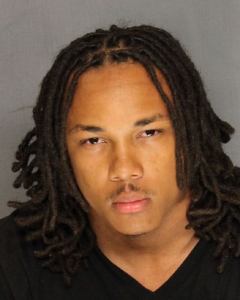 STOCKTON-
A 20-year-old man arrested in May with three underage girls and a fourth who says she was kidnapped and forced into prostitution, was found guilty of human trafficking.
Chester Brown was arrested after a 17-year-old from Antioch contacted officials about him. The teen told police she had met Brown months earlier in Antioch and stayed in contact. After an argument with her parents, she ran away and met up with him. She says Brown drove her to Stockton, forced her to create an online account and engage in acts of prostitution.
When officers arrested Brown in Stockton, he was with three girls, two 14-year-olds and a 16-year-old. The original victim told investigators one of the younger girls was teaching her how to be a prostitute, and that she also had been reported as a missing person.
Stockton Police announced Thursday night Brown was found guilty of human trafficking in connection with forcing the 17-year-old and a 14-year-old to engage in acts of prostitution earlier this year.