This is an archived article and the information in the article may be outdated. Please look at the time stamp on the story to see when it was last updated.
STOCKTON —
The Stockton Police Department is asking for the public's help in locating 93-year-old Jack Green.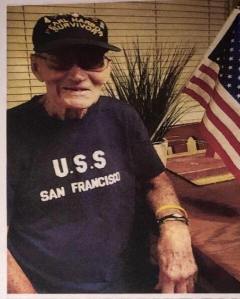 Green walked away from his home in northeast Stockton Monday about 4:30 p.m.
Green is described as bald, about 5-feet-8-inches tall and about 140 pounds.
He was last seen wearing as brown or tan plaid flannel shirt and blue jeans. He walks with the assistance of a walker.
Anyone who may have seen Jack Green is asked to call the Stockton Police Department at (209) 937-8377.