This is an archived article and the information in the article may be outdated. Please look at the time stamp on the story to see when it was last updated.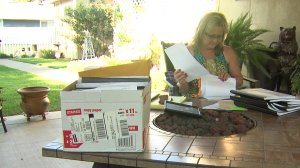 SUTTER COUNTY-
For the Prasad family, this month's news has been a long time coming.
January 28, 2011, Mary Prasad got a call that her son Nathan was on life-support. What she didn't know at that time, was how he got there.
Nathan was in a coma and by the time Mary arrived, it was too late.
Days after the then 30-year-old's death, his mother received several letters from inmates. In those handwritten messages, a cellmate and others said Nathan died from ill-proper care. The notes outlined a series of events in which Nathan was outright denied help and care from jail officers.
Prasad filed a lawsuit against Sutter County for the wrongful death of her son.
"They killed my son," Prasad said.
Nathan left behind three small children.
Three years later, the family has reached a settlement of more than $800,000 with Sutter County, but Prasad says it's not about money.
She says she wants change inside the jail, hoping the inmates are treated fairly.
"They took an oath to serve and protect, not to cast judgment and not to do what they want," Prasad said.
She went on to say that while her son wasn't innocent, he didn't deserve to die.
A medical report showed Nathan had a form of  bronchitis and pneumonia, both treatable with a series of antibiotics.
FOX40 reached out to Sutter County Sheriff J. Paul Parker, but he declined to comment on the case.