This is an archived article and the information in the article may be outdated. Please look at the time stamp on the story to see when it was last updated.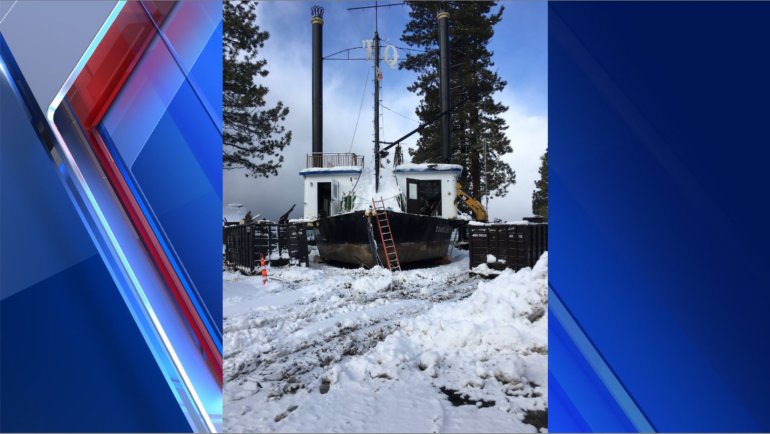 CARSON CITY, Nev. (AP) — Owners have decided that a popular paddle-wheel boat that carried Lake Tahoe sightseers for more than three decades will be scrapped due to damage from a fire last August.
Aramark Lake Tahoe Cruises official David Freireich tells the Nevada Appeal the Tahoe Queen can't be repaired.
Tahoe-Douglas Fire Marshal Eric Guevin says two of three decks of the 144-foot vessel had substantial damage.
The boat was able to hold up to 300 passengers.
It was out of service due to low the lake water levels and was undergoing welding repairs and painting when it caught fire and burned at a dock in the Zephyr Cove Marina on the lake's southern end.
Two workers received minor injuries.
The U.S. Coast Guard is still investigating the cause of the fire.