This is an archived article and the information in the article may be outdated. Please look at the time stamp on the story to see when it was last updated.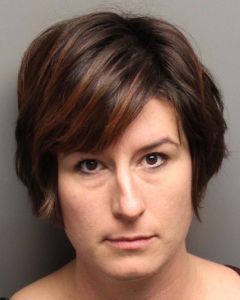 PLACER COUNTY-
A Granite Bay teacher faces accusations she had an inappropriate relationship with a former teen student.
Jennifer Woods, was booked into the Placer County Jail on charges of sex with a minor and oral copulation with a minor. The 17-year-old victim was a student of Woods' two years ago, however he has since transferred to another school.
Investigators say the relationship went on for about a year, while the boy was 16 and 17.
It was the Placer County Office of Education, which employs Woods, who tipped off Placer County Sheriff's deputies about the relationship.
The school that Woods' taught at has not been released, but the Placer County Office of Education lists her as working with the Emotionally Disturbed Program.
The office covers school districts from Roseville to Truckee.