This is an archived article and the information in the article may be outdated. Please look at the time stamp on the story to see when it was last updated.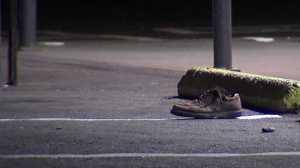 The Yolo County District Attorney has decided not to charge a 17-year-old vehicle theft suspect with the death of a pedestrian who was killed during a Tuesday night police chase, the Sacramento Bee reported Thursday.
A West Sacramento Police officer was responding to a call for backup when his cruiser hit a pedestrian, with such force that it split the man in half.
Witnesses say the man, identified as 31-year-old Brandon Nickolas, appeared to be heavily intoxicated and walked into the street on West Capitol Avenue, near Pine Street. Toxicology reports will confirm whether or not Nickloas was under the influence.
The teen driver was arrested a few miles away on Maryland Avenue.
FOX40 spoke exclusively with the teen's mother Wednesday. She was shocked that her son could have faced responsibility for the death of a man he'd never met.