This is an archived article and the information in the article may be outdated. Please look at the time stamp on the story to see when it was last updated.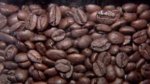 SACRAMENTO-
Sacramento's own Temple Coffee was named one of the country's best coffee roasters last week by food website The Daily Meal.
The entry cite's Coffee Review's very high score for Temple's Guatemala Hunapu Antigua Bourbon roast.
Many of Temple's roasts can be ordered online through their website.
To see The Daily Meal's list and the other roasters included, click here.