This is an archived article and the information in the article may be outdated. Please look at the time stamp on the story to see when it was last updated.
Update: The City of Manteca reports the same man attempted to break into the Islamic Center of Manteca at around 3:30 a.m. Saturday. Nothing was stolen or damaged and the man was only able to remove a screen from a window.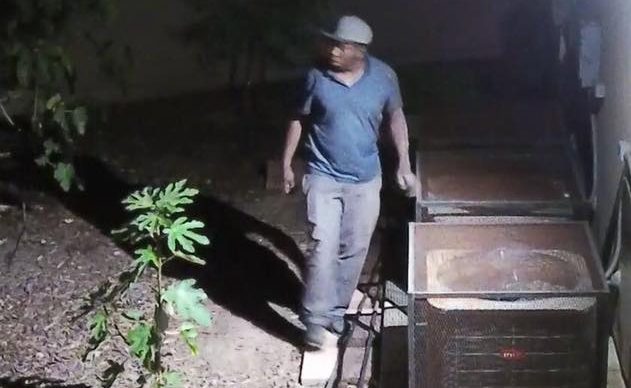 SAN JOAQUIN COUNTY-- The San Joaquin County Sheriff's Office is looking for a man they say broke into the California Islamic Center in Lodi early Friday morning and stole from the donation boxes.
The California Islamic Center says they did not know about the break-in until about 12 hours after they believe it occurred and while they say they are upset about the money taken, they also are conflicted because they can sense the desperation the person had to break in and steal their money.
Just before 5 Friday morning, cameras inside California Islamic center in Lodi show a man breaking into donation boxes.
"It's eerie to understand that he did know where the boxes were and where to enter from. It was obviously premeditated. But I never saw the man in my life," said Imam Yasir Khan, California Islamic Center.
The San Joaquin County Sheriff's Office is asking for the community's help in identifying the man, who they say made his way into the center through an open window. Khan says three donation boxes were broken into.
"We're not exactly sure how much we lost. It could be a few thousand dollars, it could be a few hundred dollars. We try to stay on top of it so that it's emptied out so that something like this doesn't happen," said Khan.
Khan says the boxes were emptied about a week ago. The donations are used to help with programs for youth and adults that the center offers.
"Every penny counts and that's why it hurts so much. We have so many programs for our youth, we are trying to teach them how to be good Samaritans, how to be good Americans. How your religion allows you to be a good American as well," Khan expressed.
As Khan continues to lead prayer and activities at the center, he was left conflicted on how to feel about the theft and just wished the man would have asked for help instead of breaking into the donation boxes.
"I personally was trying to give him the benefit of the doubt in the sense of not justifying his actions, but we don't know what this person is going through, if he's about to be evicted from his house or anything. Desperation leads to desperate measures," said Khan.
Khan says the center will now ensure that all windows are locked just as the doors and gate to the center are every evening.
If you have any information about the man in the pictures, you are urged to contact the San Joaquin County Sheriff's Office.
The California Islamic Center also holds interfaith workshops and if a group would like to reach out to the center, they can email Khan at imammyklodi@gmail.com.