This is an archived article and the information in the article may be outdated. Please look at the time stamp on the story to see when it was last updated.
SACRAMENTO-
Maricopa County Sheriff Joe Arpaio called out U.S. Immigration and Customs Enforcement Monday, asking why the man accused of killing two sheriffs deputies near Sacramento last week was continually arrested, deported and re-released onto the streets while in his state of Arizona.
"The killer was in my jail eating bologna sandwiches," Sheriff Arpaio said.
Scroll down to see a timeline of Bracamonte/Marquez's arrest record
Arpaio is referring to Luis Enrique Monroy Bracamonte, who Sacramento County Sheriffs know as Marcelo Marquez.
Monday, Arpaio released a handful of mugshots from Bracamonte's four prior arrests in Maricopa County. Bracamonte was first arrested there in 1996 for possession of narcotics for sale. He spent four months in Arpaio's tent city before he was released to ICE and deported in 1997.
Bracamonte was arrested next in 1998 for narcotics and weapons charges and transferred to ICE. Arpaio says ICE released him onto the streets of Maricopa County.
Bracamonte was arrested a third time in 2001 for narcotics charges and transferred to ICE custody. Arpaio said it is unknown what ICE did with Bracamonte until he was re-arrested in Maricopa county three months later, also in 2001, for failure to appear in court.
ICE confirms Bracamonte was deported for the second time in 2001.
"You gotta start doing something about deporting, incarcerating these illegal aliens that we have floating around the streets," Sheriff Arpaio said.
FOX40 reached out to Sacramento-based immigration attorney Clemente Jimenez for a comment on undocumented criminal immigrants.
"You can't say 'well that's the exact reason they need to close the borders, because people like that are coming over'. The majority of undocumented immigrants come here to work and raise their families," Jimenez said.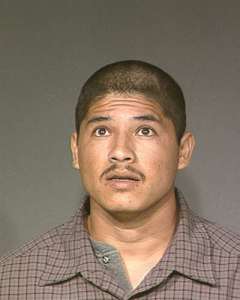 Jimenez also commented on how ICE handles the deportation of undocumented criminal immigrants.
"Nowadays, for a lot of non-serious offenses, people do get released. But somebody that's been convicted of drug possession for sale, that's pretty much, 'you're done. There's nothing I can do to help you'," Jimenez said.
Jimenez said from his experience, ICE does a good job following protocols for undocumented immigrants. However, he said, criminals can unlawfully re-enter the country even if ICE follows all their protocols.
"There are a lot of contradicting immigration laws. It needs to be changed. Changes need to be made because right now, it's broken," Jimenez said.
In a written statement, ICE responded to Arpaio's message about re-releasing undocumented criminal immigrants.
"As a previously deported alien with a prior drug conviction, this individual would have been an enforcement priority for the former immigrant naturalization service which handled criminal alien cases prior to the creation of ICE in 2003."
Below is a timeline of Marquez, aka Bracamonte's, arrests:
September 27, 1996: Bracamonte is arrested for the first time in Maricopa County, Arizona for sale of narcotic drugs and other felonies according to Sheriff Arpaio. Bracamonte spends four months in "tent city" jail.
June 1997: Bracamonte is released to federal immigration officials, and according to ICE he was then deported.
January 5, 1998: He was arrested in Maricopa County, Arizona for possession of narcotic drugs and possession of marijuana for sale. He was released to federal immigration agents three days later.
May 2001: According to ICE, Bracamonte was deported for a second time, however they have not released any details.
July 26, 2001: Bracamonte is arrested again in Maricopa County, Arizona for failure to appear. According to Sheriff Arpaio, he posted bond and was released.
June 2011: The man Arizona knows as Bracamonte applies for and is given a driving privilege card in Utah under the name Marcelo Marquez.
October 24, 2014: Marquez and his wife are approached by Sacramento County Sheriff's deputies behind a Motel 6 in Arden Arcade, shots are fired. After an hours-long manhunt, two deputies are dead, a third deputy and a carjacking victim are injured.
Amy Henderson contributed to this report