This is an archived article and the information in the article may be outdated. Please look at the time stamp on the story to see when it was last updated.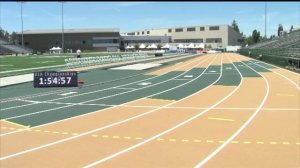 SACRAMENTO-
World-class athletes have descended on Sacramento, as the USA Track and Field National Championships kicked off Wednesday morning.
The qualifying rounds of shot put took place with the State Capitol building as the backdrop.
"Usually when you go to a track meet, it's not even in the center of the track. Sometimes it's far removed, so people don't get to experience that particular event. I think this is astronomical what they are doing here in Sacramento," Mary O'Brian, whose daughter competed Wednesday, told FOX40.
Meanwhile, at Hornet's Stadium at Sac State, men and women competed in the hurdles, high jump, long jump, and other track events.
Find a complete list of the events here.
For ticket information, click here.