This is an archived article and the information in the article may be outdated. Please look at the time stamp on the story to see when it was last updated.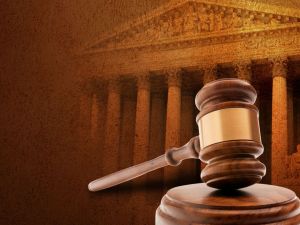 SACRAMENTO—
A Tracy woman convicted of student loan fraud not only has been sentenced to prison time, but has also been ordered to pay back over $100,000 in restitution.
According to a release from U.S. Attorney Benjamin B. Wagner's office, 32-year-old Janeigh Mendoza spearheaded a conspiracy where she would sign up both knowing and unwitting students for financial aid, only to pocket that money.
Many of Mendoza's "students" had no intention of ever attending class, prosecutors said. Further, Mendoza is said to have used the personal information to sign up for financial aid without their consent.
Prosecutors note that one of the people Mendoza took advantage of was a woman with moderate mental retardation living at an assisted living facility.
"Preserving federal student assistance funds for deserving students is critical," U.S. Attorney Wagner said in a press release. "Today's sentence sends the message that fraud against student assistance programs will not be tolerated."
Mendoza has been sentenced to four years and three months in prison Tuesday for convictions of conspiracy to commit student loan fraud and aggravated identity theft. She will also have to pay back a total of $154,596 in restitution, the D.A.'s office notes.
Six other people have pleaded guilty in connection to Mendoza's fraud conspiracy. Of the six, three more face sentencing in December and February.