This is an archived article and the information in the article may be outdated. Please look at the time stamp on the story to see when it was last updated.
ELK GROVE — A featherbrained turkey made a dramatic entrance when it crashed into an Elk Grove apartment Thursday.
Resident Nicole Immoos says her landlord at Emerald Vista Apartments watched from afar as the turkey flew through her bedroom window.
"I think it flapped his wings and landed perfectly, like, on our bed and hurt himself and snuggled up in our pillows," Immoos told FOX40, who was not home at the time.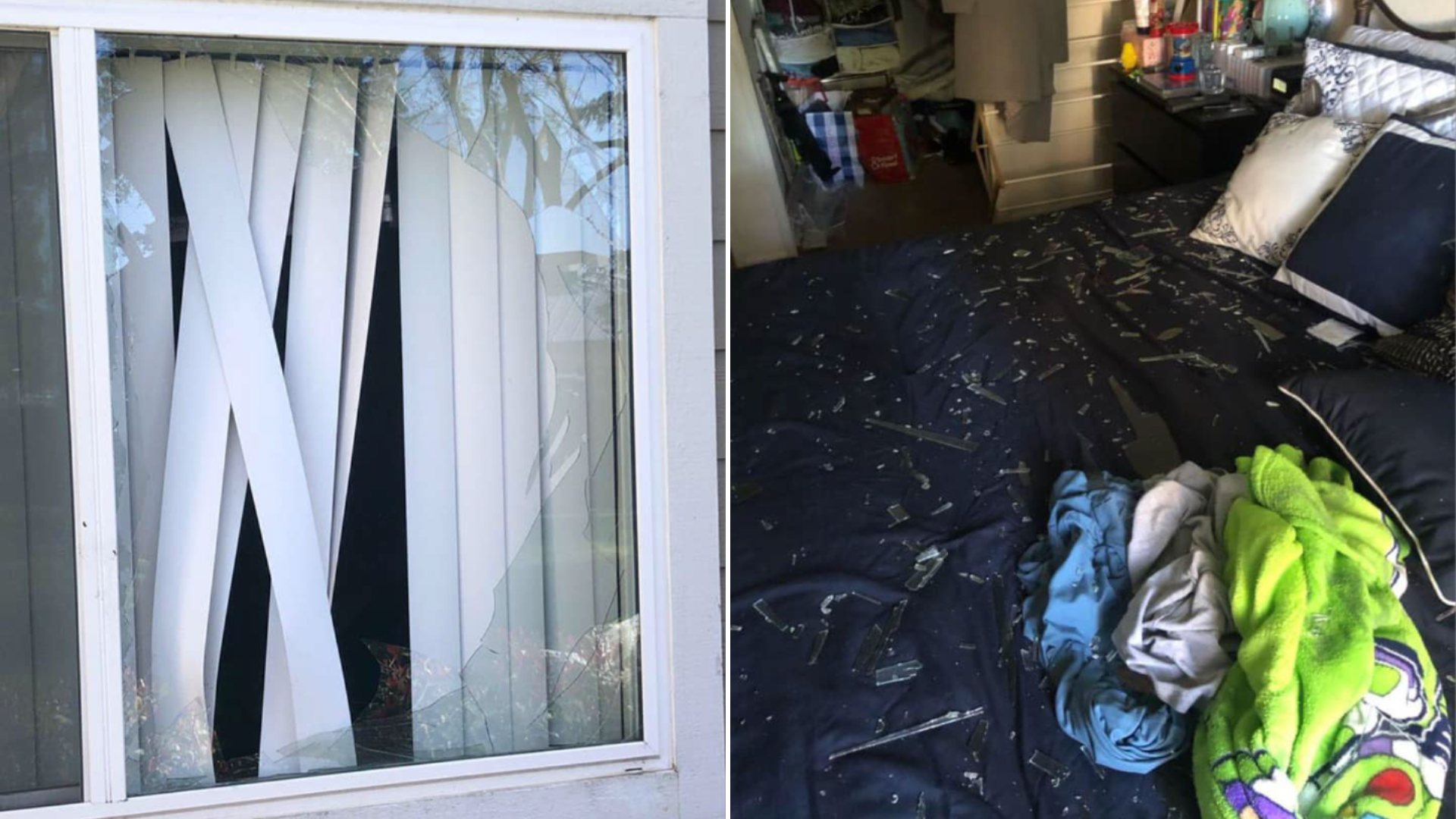 Property manager Shaun Clark was able to take a video of it resting on the bed.
An animal control officer was sent to the apartment complex around 11:15 a.m. but the bird flew the coop before the officer got there, according to the Elk Grove Police Department.
Little turkey prints were left behind on the bedroom walls and a mess of feathers and glass littered the room. Immoos said her family had a lot of cleaning ahead of them and will be hiring professionals to vacuum the room.
When asked what this ordeal has taught her, Immoos said, "Don't underestimate a turkey."
This isn't the first turkey break-in in Elk Grove. In January, police responding to a burglary alarm at another residence found a broken window and a turkey wandering around inside the home. That gobbling troublemaker was OK in the end.
"I hope he doesn't come back," Immoos said.