This is an archived article and the information in the article may be outdated. Please look at the time stamp on the story to see when it was last updated.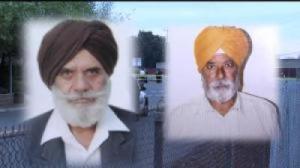 ELK GROVE-
An unsolved double murder in Elk Grove three years ago is getting some media attention this week. Parts of Stockton Boulevard near Power Inn Road will be closed to allow a TV show crew to film.
The crew is filming scenes for an episode about the March 2011 shooting deaths of Surinder Singh and Gurmej Atwal.
The two men were walking near their homes along Stockton Boulevard when they were shot by someone in a tan truck. Singh died at the scene, Atwal was rushed to a hospital, and died several days later.
Atwal and Singh were both Sikhs, and were wearing traditional Dastar headwear at the time of the shooting.
Now, Craig and Cory Jackson, both Sacramento natives, area creating a tv show that is crafted to catch the bad guys.
They interviewed family and community members, and studied details of the case to get it right.
Monday they filmed the actual lead investigators in the case; which remains Elk Grove's only unsolved homicide.
Officers hope the attention will jostle a memory or two about that night in March 2011 that will lead to a new lead.
Sam Cohen contributed to this report
Second Victim of Elk Grove Sikh Shooting Dies; Family Asks for Leads
Reward Nearly $30,000 in Sikh Shooting
Cops Seek Pick-up in Double Shooting