This is an archived article and the information in the article may be outdated. Please look at the time stamp on the story to see when it was last updated.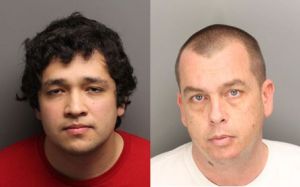 PLACER COUNTY-
The Placer County Sheriff's Office say two men were arrested for allegedly using the internet to meet minors for sex.
The first man, 23-year-old Matthew Ishizaki, was arrested Jan. 7 in Auburn. Investigators had posed as a 13-year-old boy and spoke online with Ishizaki. When police say Ishizaki went to meet the boy, he was confronted by detectives.
Tuesday, 38-year-old Ryan Coats was arrested at his workplace. Detectives say he set up a meeting with what he thought was a 13-year-old girl, but added that they had enough evidence to arrest him.
Both men are charged with arranging to meet a minor for sex. Ishizaki is also charged with attempting to commit a lewd act with someone under the age of 13. Coats is also charged with distributing harmful material to a minor.