This is an archived article and the information in the article may be outdated. Please look at the time stamp on the story to see when it was last updated.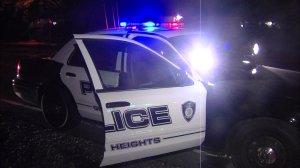 CITRUS HEIGHTS—
In what looks like just a tragic accident, two girls have been sent to the hospital with significant injuries after they were hit by a pickup truck.
The accident happened around 2 p.m. Sunday near Birdcage Street and Farmgate Way, Citrus Heights Police say.
Both girls are said to have been crossing the street when a pickup truck hit them. The girls have been sent to area hospitals suffering from "significant injuries," according to police.
The driver stopped immediately after the accident and stayed at the scene. Police believe the incident was an unfortunate accident, according to preliminary information.
The current condition of the girls has not been released by authorities.