This is an archived article and the information in the article may be outdated. Please look at the time stamp on the story to see when it was last updated.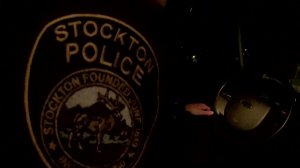 STOCKTON–
Police say two men robbed another guy after asking him for a cigarette Tuesday night.
The 28-year-old man was near E Alpine and Alvarado Avenues when two men approached him around 10:30 p.m.
The men tried bumming a cigarette, but then took the man's phone as well.
Both robbers then ran from the area.