This is an archived article and the information in the article may be outdated. Please look at the time stamp on the story to see when it was last updated.
STOCKTON, Calif. (KTXL) — Two San Joaquin County sheriff's deputies walked away from a plane crash Thursday night in Stockton.
Andrea Lopez with the San Joaquin County Sheriff's Office reports the deputies were training in a 1999 Cessna belonging to the sheriff's office when they experienced engine failure shortly after taking off from the Stockton Metropolitan Airport.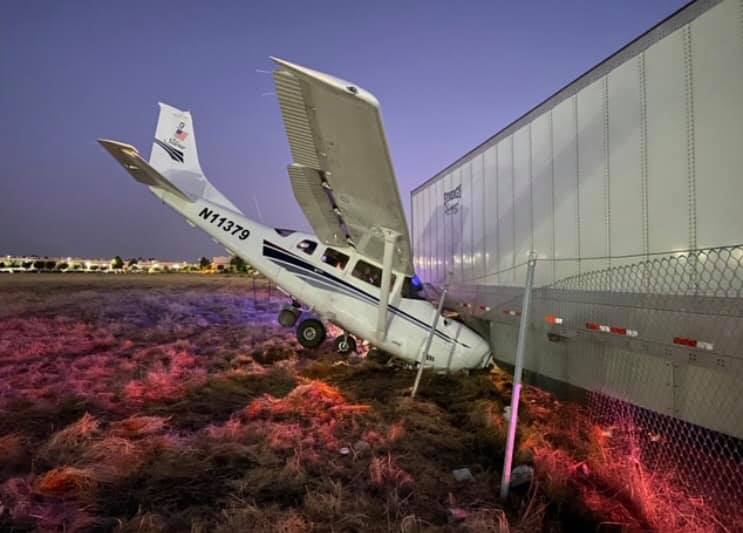 Around 6:15 p.m., the deputies had to perform an emergency landing just west of the airport in a field along Performance Drive, according to Lopez.
As they crash-landed, the plane hit a cyclone fence and a diesel truck trailer.
Both deputies appeared to be OK after the crash.
"There appears to be property damage. Our deputies, they appear to be uninjured at this time. And the property is replaceable and our deputies are irreplaceable," Lopez said.
The sheriff's office public information officer said while the cause of the crash is still unknown, the deputies reported experiencing a "power surge" before the small plane's engine failed.
The small plane was used for any department activity that needed aerial support, including drug interdiction and searches.
The Federal Aviation Administration and the National Transportation Safety Board have taken over the investigation into the crash.