This is an archived article and the information in the article may be outdated. Please look at the time stamp on the story to see when it was last updated.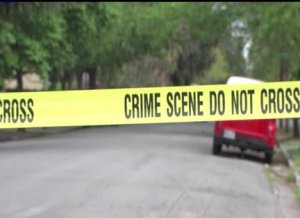 STOCKTON –
Two young boys, 13 and 11 years old, were robbed of their bikes while riding through Gibbons Park  around 6 p.m Friday night. 
While riding, one of the boys was pushed off his bike by one of the two suspects.  The other suspect pulled out a gun and pointed it towards the other kid who was still on his bike.  The suspect threatened to shoot the boy if he did not turn his bike over. 
 The suspects grabbed both bikes and took off.  One of the suspects is described as a Hispanic male, 17-18 years old and was wearing a white hat, a white shirt, and tan shorts.  The other suspect is a Black male, 17-18 years old, and was wearing a red hat and red shirt.